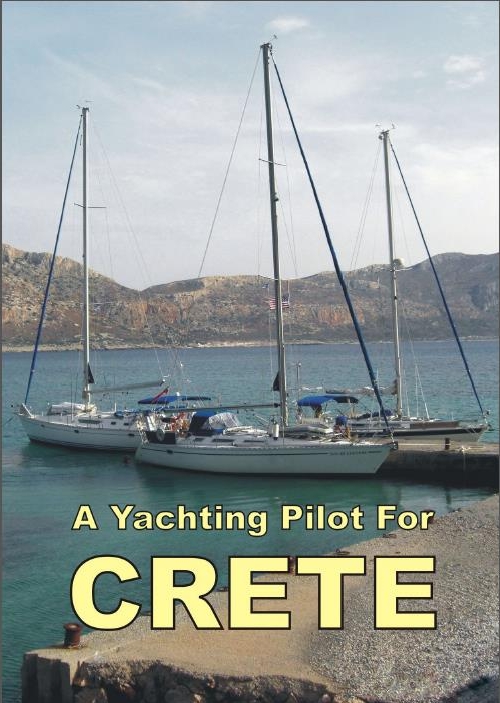 Crete Sailors Cruising Guide by Tony Cross
I met Tony Cross in the summer of 2013 at the marina in Nikolas when I was sailing in Crete he had posted on the bulletin board in the Marina the availablility of this free cruising guide.
Of course I'm always interested in getting as much information on the area I'm sailing as possible, Tony was glad to provide this PDF file to me for free and he gave me permission to post on this website his goal is to get as much information out into the sailing community as possible.
Thanks Tony we appreciate it!
Click the Image to down load the 12mb 122 page guide in pdf format
http://www.medsailor.com/wp-content/uploads/2013/12/Crete-Pilot.pdf