Podcast: Play in new window | Download
Subscribe: iTunes | Android | RSS
This week I interview . This is the third episode of what will probably be several episodes where we discuss the tools, materials and techniques of glass reinforced laminate's with Louis Martins a long time listener and boat builder located in Lisbon Portugal. In other words he is teaching us how to lay up graphite or fiberglass using mostly polyester or epoxy resins and fiberglass repair techniques.
If you buy or build a boat you're going to need to learn these techniques and while it's better to actually watch videos on this topic. Here you can at least get a head start in the terminology and the thought process of learning to use epoxy reinforced fiberglass, graphite or Kevlar and also using polyester resins with the same materials.
This week we concentrate on Fillers Here is some information for web sources for this:
Interguard 821 Filler
http://www.international-marine.com/products/info/intergard-821.aspx
http://www.international-marine.com/PDS/194-M-eng-A4.pdf
International Watertight Filler
http://www.yachtpaint.com/gbr/diy/products/fillers/watertite.aspx
http://www.youtube.com/watch?v=6PfW9ChSbKU
Bondo
http://bondo.com/
3m Acrylic Filler
https://www.amazon.com/3M-05096-Acryl-Green-Spot-Putty/dp/B004BZOTQQ
http://www.fiberglasssupply.com/Product_Catalog/Fillers/fillers.html
West 407 Low Density Filler, a blended microballoon filler used to make fairing putties that are easy to sand. Reasonably strong on a strength to weight basis. Cures to a reddish brown color. MSDS
West 410 Microlight, an ideal low density filler for creating a light easily worked fairing compound. Not recommended under dark paint or other surfaces subject to high temperatures. Cures to a tan color. MSDS
Luis website is http://sailingscally.com/
Please Consider supporting the podcast on Patreon


Want me to go sailing with you? Then contact me!
Want me to go sailing with you? Then contact me!
Be sure to sign for the newsletter if you want to receive 8 free audio lessons on learning to sail.
If you have ideas for future podcasts or comments please drop me a note! and PLEASE rate my podcast in iTunes and perhaps write a note. Here is the link https://itunes.apple.com/us/podcast/sailing-in-the-mediterranean/id566678892?mt=2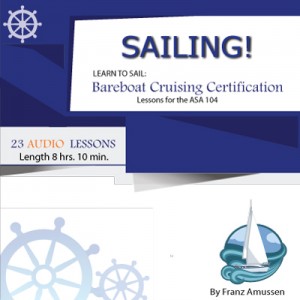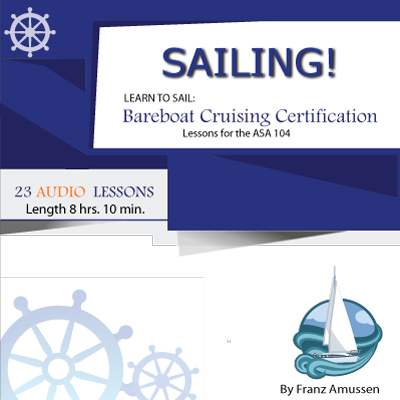 Sailing! Learn To Sail: Bareboat Cruising Certification Lessons for the ASA 104 Exam Exam over 8 hours of Audio Instruction to help you get ready to go sailing and also to prepare you for the written portion of the ASA 104 written exam.
https://gumroad.com/l/bwXh
If you're interested in my sailing instructional audio series here are the links:
Sailing! Learn to Sail: Basic Keelboat Certification Lessons for the ASA 101 Exam
https://gumroad.com/l/Eiig
Sailing! Learn to Sail: Basic Coastal Cruising; Lessons for the ASA 103 Exam
https://gumroad.com/l/PvOYK
Sailing! Learn To Sail: Bareboat Cruising Certification Lessons for the ASA 104 Exam
https://gumroad.com/l/bwXh
Sailing in the Mediterranean Website
http://www.medsailor.com
If you would like to be a guest or have suggestions for future episodes or if you would like Franz to be a speaker at your Sailing Club or fundraiser please feel free to contact me.
©2017 Franz Amussen all rights reserved