Podcast: Play in new window | Download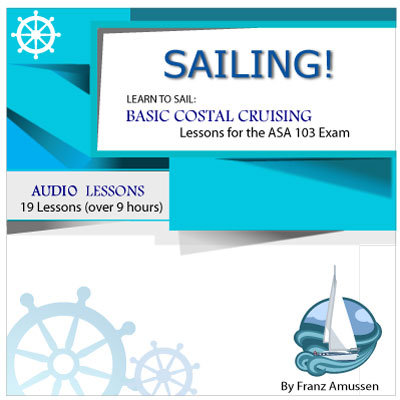 Sailing! Learn to Sail: Basic Coastal Cruising; Lessons for the ASA 103 Exam
19 lessons Over 9 Hours of Instruction in 2 volumes This link will take you to the location of Vol 1 in iTunes

In this episode I discuss the upcoming itinerary for sailing in Greece and Turkey for the summer of 2015. I give a little description of my planned locations and route, starting out in Kusadasi Turkey and ending up in Bodrum Turkey via a cruise through some Greek Islands. I then move on to the main part of this podcast which is a description of sailing around the Greek island of Samos.
I may have an opening for a guest on this summer's trip if you want to be considered as one of my guess please drop me an e-mail tell me a little bit about yourself.
Also if you have comments or thoughts on the podcast or would like to be featured as a guest in the podcast please drop me a note by using the contact form.
If you enjoy the podcast please go and they iTunes directory and write a positive review, I would greatly appreciate it.
If you are listener and if you are interested in reviewing my audio lessons for the ASA 103 examination and writing a review for in iTunes and Amazon. Drop me an e-mail and I'll get you a code and link to download it. I will allow up to 30 reviews for this series of lessons.
If you have suggestions for future episodes please contact me by using the contact form.
One of my listeners Ron in New Jersey has allowed me to share some of his photos from Hurricane Sandy. That's Ron's boat in his back yard!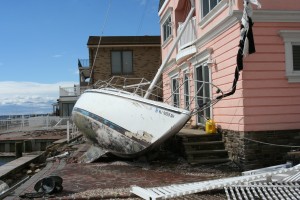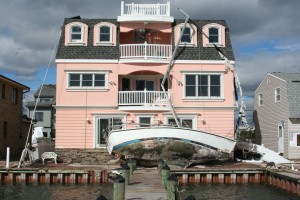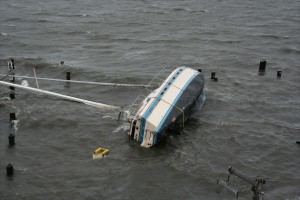 His neighbors catamaran