Podcast: Play in new window | Download
Subscribe: iTunes | Android | RSS
Sailing! Learn to Sail: Basic Keelboat Certification Lessons for the ASA 101 Exam
Price $29.99
https://gumroad.com/l/Eiig
7 hour 6 minute: 16 lesson audio course
In this episode I talk to Ron Allen one of my listeners who reached out and asked to review my ASA courses. Over a period of several months I got know Ron and I thought the my listeners would benefit from some of his information on ham radio AIS and what it's like to live through a hurricane and lose a boat.
Ron goes into quite a bit detail on the AIS here are some links to some information on Wikipedia on this system
https://en.wikipedia.org/wiki/Automatic_Identification_System
http://www.navcen.uscg.gov/?pageName=aismain
And here is a link to the map which shows the current location of all ships equipped with the AIS system
https://www.marinetraffic.com/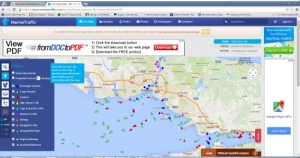 I wanted to check out what was happening in Istanbul and one of the most busy waterways in the world the Bosporus Strait and this is what I came up with. On the web if you click any of the ships it will give you details, pretty cool stuff.
Here's a link to a list of ham radio Maritime Nets
http://www.docksideradio.com/Cruising%20Nets.htm
And here's a link on becoming an amateur radio operator (HAM)
Also checkout the 59 Degree North Podcast at http://59-north.com/
If you're interested in my sailing instructional audio series here are the links:
Sailing! Learn to Sail: Basic Keelboat Certification Lessons for the ASA 101 Exam
https://gumroad.com/l/Eiig
Sailing! Learn to Sail: Basic Coastal Cruising; Lessons for the ASA 103 Exam
https://gumroad.com/l/PvOYK
Sailing! Learn To Sail: Bareboat Cruising Certification Lessons for the ASA 104 Exam
https://gumroad.com/l/bwXh
Sailing in the Mediterranean Website
http://www.medsailor.com
If you would like to be a guest or have suggestions for future episodes or if you would like Franz to be a speaker at your
Sailing Club or fundraiser please feel free to contact me.
©2015 Franz Amussen all rights reserved
medsailor.com