Podcast: Play in new window | Download
Subscribe: iTunes | Android | RSS
SHOW NOTES: This is the third of several episodes which contain various recordings during my voyage this summer in Greece. Neil Fletcher and Jack Andrys were my guests and are also previous contributors to this podcast.
This episode is all about the food. We always ate well during this summer's trip – sometimes exceptionally so – and this podcast focuses on three of the highlights. Andrioti's restaurant in Nikhia on Nisyros boasts not only great food and good service but also a terrace with one of the best views in the Dodecanese, as mentioned in the show notes to our previous podcast. The brief video below should give you an idea of what we mean….

We also meet Soula, the charming but shy owner of Aegeo Pelagos in Vathys on Kalymnos. We find out a little bit more about her restaurant and her favorite dishes, which may come in helpful should you ever find yourself in this gorgeous little harbor.
Neil contributes an epicurean tale of his own about the frighteningly-authentic rustic French sausage he enjoyed in downtown Los Angeles a few years ago, and Jack weighs in with a little palate cleanser about his experiences as a diver following a helicopter accident off the coast of Karratha in Western Australia.
Finally we conduct an on-site segment from Taverna Kalidonis in the small anchorage of Palionisos. We interview the owner, who built the place from scratch following a turndown in the construction business. The food at the Taverna was not quite as exceptional as at Aegeo Pelagos, but the setting, overlooking the compact bay with a small number of buoys, simply could not be bettered.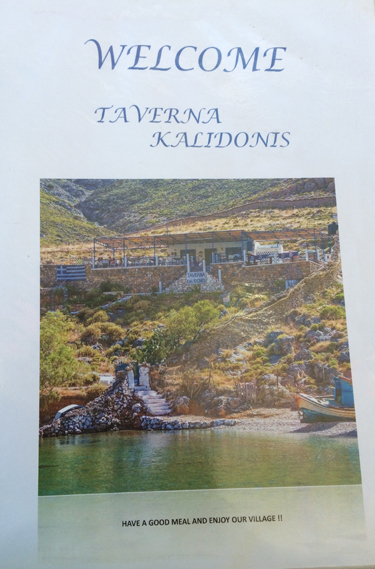 You can find the taverna's Facebook page HERE. And below is a short video of this charming little harbor…..
We hope the above leaves you 'hungry' for more from Sailing in the Mediterranean. And since I often open the show with a couple of brief notes about my life in Utah, and my hikes at the ranch  I thought I would include here a photograph I took this weekend from the tree stand I discuss in the introduction. Look at that beautiful tall straight Aspen!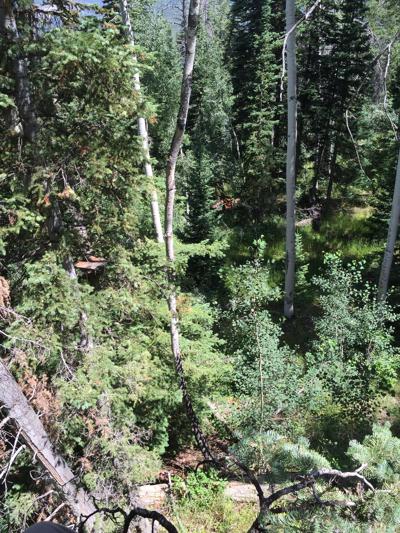 As always, I'm always looking for reviews for my instructional sailing podcasts which can be downloaded here too. The Bareboat Cruising Certification is an extensive 8 hour lesson which will set you well on your way to casting off those lines and exploring new horizons. Simply click the link below. Fair winds to you all!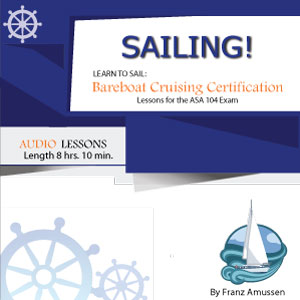 If you would like to be a guest or have suggestions for topics to bring up in the podcast or if you would like Franz to be a speaker at your Sailing Club or fundraiser please feel free to contact me.
©2015 Franz Amussen all rights reserved