Podcast: Play in new window | Download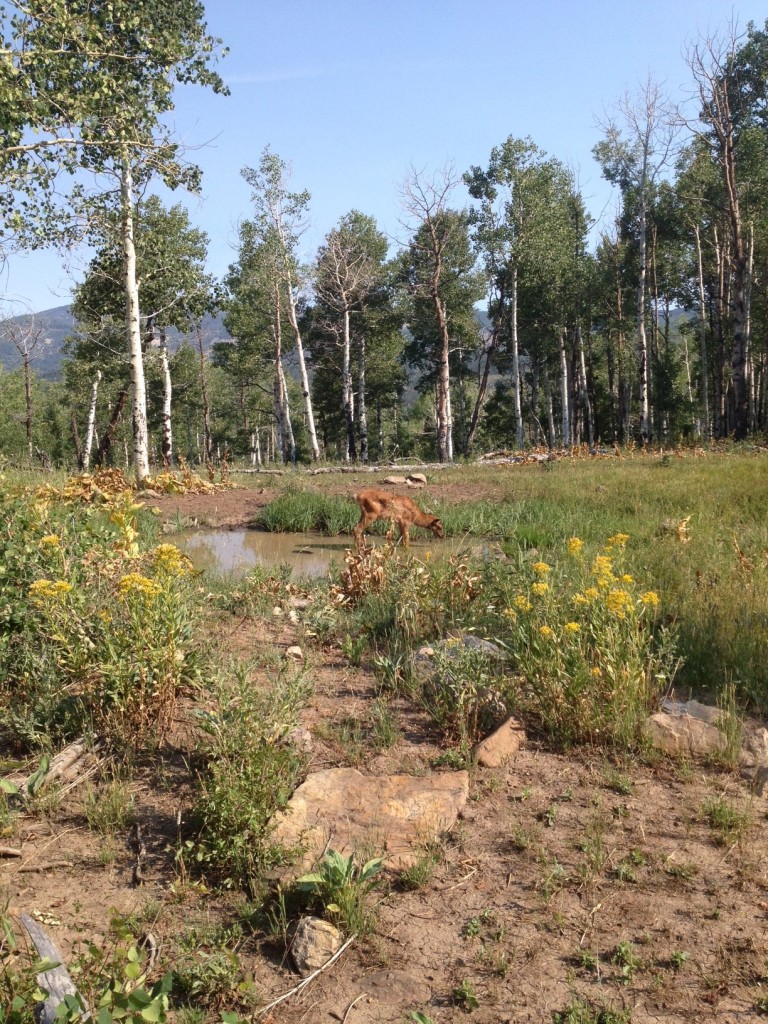 This is a photo I took on a walk on July 26 2014 about 5 miles away from my summer home on the National Forest. I am not sure if it is a calf Moose or Elk. Since it appeared to be asleep standing in water I suspect a Moose. But if you know for sure let me know.
This is the first of several ramblings about the summer of 2014. And a response to a listner email.
If you want a copy the book by Elias Kulukundis called Feasts of Memory. Let me know how you can pay for postage. I have several copies that I am willing to give that to my listeners but I don't want to pay for postage.
If you have comments or thoughts or questions e-mail me at Franz at medsailor dot com
Thanks for listening.