Books Guides and Products
Here are some Recommended Books
The Sailmaker's Apprentice: A Guide for the Self-Reliant Sailor
https://www.amazon.com/gp/product/0071376429/ref=as_li_tl?ie=UTF8&tag=wwwmedsailorc-20&camp=1789&creative=9325&linkCode=as2&creativeASIN=0071376429&linkId=3b27f691415803aff6ae743cd5e75903
The American Practical Navigator
PDF Free at:
http://msi.nga.mil/MSISiteContent/StaticFiles/NAV_PUBS/APN/TitlPage.pdf
Reproduced printed version at:
https://www.amazon.com/gp/product/0939837544/ref=as_li_tl?ie=UTF8&tag=wwwmedsailorc-20&camp=1789&creative=9325&linkCode=as2&creativeASIN=0939837544&linkId=1b01e5eee6b7381e45f8ae884300f070

Dutton's Navigation and Piloting
https://www.amazon.com/gp/product/0870211579/ref=as_li_tl?ie=UTF8&tag=wwwmedsailorc-20&camp=1789&creative=9325&linkCode=as2&creativeASIN=0870211579&linkId=7a5b712c922a61af6309522a6365b4d4
YANMAR MARINE Diesel Engine 3YM30/3YM20/2YM15: Service Manual
https://www.amazon.com/gp/product/394435155X/ref=as_li_tl?ie=UTF8&tag=wwwmedsailorc-20&camp=1789&creative=9325&linkCode=as2&creativeASIN=394435155X&linkId=4dc5dd6cb9d7dbca19256214850c5a0d
Complete Flags of the World
https://www.amazon.com/gp/product/1465419675/ref=as_li_tl?ie=UTF8&tag=wwwmedsailorc-20&camp=1789&creative=9325&linkCode=as2&creativeASIN=1465419675&linkId=e2dfbdf72ddef55767b973c1b93e8871
Joy of Cooking
https://www.amazon.com/gp/product/0743246268/ref=as_li_tl?ie=UTF8&tag=wwwmedsailorc-20&camp=1789&creative=9325&linkCode=as2&creativeASIN=0743246268&linkId=505a04772eae4957814de81f58bc490b
Self-Steering for Sailing Craft
by John Letcher
https://www.amazon.com/gp/product/0877420424/ref=as_li_tl?ie=UTF8&tag=wwwmedsailorc-20&camp=1789&creative=9325&linkCode=as2&creativeASIN=0877420424&linkId=839ef52a9d3c30e0c3885f5e7cfe0e83
Self-contained Celestial Navigation with HO 208
by John Letcher
https://www.amazon.com/gp/product/0877420823/ref=as_li_tl?ie=UTF8&tag=wwwmedsailorc-20&camp=1789&creative=9325&linkCode=as2&creativeASIN=0877420823&linkId=89c439d9e369fb0a03e3e81a7ba58fff
Celestial Navigation for Yachtsmen
Mary Blewett
https://www.amazon.com/gp/product/0070059284/ref=as_li_tl?ie=UTF8&tag=wwwmedsailorc-20&camp=1789&creative=9325&linkCode=as2&creativeASIN=0070059284&linkId=4fd4e13ff6a6a1961e33d8a8d1851e87
Sky & Telescope's Pocket Sky Atlas
https://www.amazon.com/gp/product/1931559317/ref=as_li_tl?ie=UTF8&tag=wwwmedsailorc-20&camp=1789&creative=9325&linkCode=as2&creativeASIN=1931559317&linkId=225a422a9b55e80e771dfe78845a660b
Compact sight reduction table (modified HO 211, Ageton's table)
https://www.amazon.com/gp/product/0870332694/ref=as_li_tl?ie=UTF8&tag=wwwmedsailorc-20&camp=1789&creative=9325&linkCode=as2&creativeASIN=0870332694&linkId=f73512c7e5a9743e9c3218261c698985
2017 Nautical Almanac
https://www.amazon.com/gp/product/1937196550/ref=as_li_tl?ie=UTF8&tag=wwwmedsailorc-20&camp=1789&creative=9325&linkCode=as2&creativeASIN=1937196550&linkId=ac428091b3aa7d92241a9f88e7a2ca97
Marine Diesel Engines: Maintenance, Troubleshooting, and Repair
https://www.amazon.com/gp/product/0071475354/ref=as_li_tl?ie=UTF8&tag=wwwmedsailorc-20&camp=1789&creative=9325&linkCode=as2&creativeASIN=0071475354&linkId=22ba3e423b54d389ffd8cd33aef367ae
Boatowners Mechanical and Electrical Manual 4/E
Nigel Calder
https://www.amazon.com/gp/product/0071790330/ref=as_li_tl?ie=UTF8&tag=wwwmedsailorc-20&camp=1789&creative=9325&linkCode=as2&creativeASIN=0071790330&linkId=43bff337f2e424b6d0d7115cd302198f
777 Guide Croatia Slovenia Montenegro Adriatic
http://www.bluewaterweb.com/p-50950-777-guide-croatia-slovenia-montenegro-adriat-1415.aspx
Greek Waters Pilot: A Yachtsman's Guide to the Ionian and Aegean Coasts and Islands of Greece
https://www.amazon.com/gp/product/1846235219/ref=as_li_tl?ie=UTF8&tag=wwwmedsailorc-20&camp=1789&creative=9325&linkCode=as2&creativeASIN=1846235219&linkId=7df7b2a7b42f0a1da9f0692684ca6405
Here are Products that I recommend
Katadyne Pocket Filter
Here are links to the products that I use and recommend
Water Microfilter

Products SP128 Mini Water Filtration System
Charter Reviews
Hi Franz,
I'm a long-time listener to your podcast. Yours was the first sailing podcast to which I subscribed and it remains an informative & enjoyable listen.
I'm writing in response to your earlier email from Christina Davies and your good advice regarding a charter in the Southern Ionian. My partner and I have enjoyed two flotilla charters, both staring from Lefkas, and have written about our experience on our blog – http://www.sailing-europe.blogspot.co.uk.
We'll be adding further information when work commitments allow – including a review of our forthcoming bareboat charter from Dubrovnik. After that, it's a final year of saving before we can buy our Moody 36 or Southerly 110 (we still can't decide how beneficial a swing keel would or wouldn't be!).
Please feel free to pass my email address to Christina, if you think we can answer any queries.
As a small token of my thanks for all I've learned from your podcast, I've sent you a little on Patreon – just enough to buy a beer or two!
Keep up the great work & hopefully we'll cross paths sometime!
Kind regards,
TJ (Bristol, UK),
Italy
Here is a journal of the bareboat charter Gary Harris took in Italy along the Amalfi Coast Iscia, Capri, etc.
bareboat-charter-in-italy-by-gary-harris
Sweden
My friend Neil Fletcher shares some useful thoughts and tips on sailing in Sweden at his sight http://www.sailingarcturus.com/
Crete Greece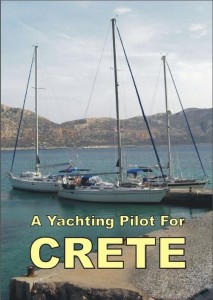 Crete Sailors Cruising Guide by Tony Cross
I met Tony Cross in the summer of 2013 at the marina in Nikolas when I was sailing in Crete he had posted on the bulletin board in the Marina the availablility of this free cruising guide.
Of course I'm always interested in getting as much information on the area I'm sailing as possible, Tony was glad to provide this PDF file to me for free and he gave me permission to post on this website his goal is to get as much information out into the sailing community as possible.
Thanks Tony we appreciate it!
Click the Image to down load the 12mb 122 page guide in pdf format
https://www.medsailor.com/wp-content/uploads/2013/12/Crete-Pilot.pdf
French Canals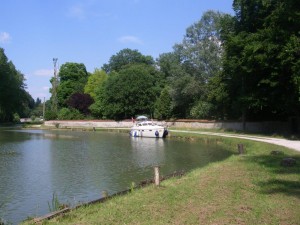 Cruising the French Canal du Bourgogne 
Croatia
Hi,
Just listening to your podcast of sailing from Split.  I sail down here every summer for about 4 years.  Normally sail about 4/5 months of the year.  A couple of years ago a few of us put together a list of anchorages.  You can see what we added here – https://drive.google.com/open?id=1mWUr4LvV8ptAFr1J4piGiKGFAEU&usp=sharing hopefully it will be of help to your listeners.
Really enjoy the podcast.
Regards,
Kevin