Podcast: Play in new window | Download
Subscribe: Apple Podcasts | Android | Stitcher | RSS
Neil Fletcher Reports on the So Cal 300
My good friend Neil Fletcher just completed the Southern California 300 mile yacht race (the SoCal 300). Neil took it upon himself to record this story for us. It's a great story Neil told me that in the process of creating this audio story he enjoyed learning some new skills in audio editing and interviewing techniques.
I hope Neil continues to be my Southern California correspondent.
Great Job Neil!
Thanks
I would love to have other listeners provide audio content telling us about their stories so feel free to contribute!
Please Consider supporting the podcast in Patreon

Want me to go sailing with you? Then contact me!
If you have ideas for future podcasts or comments please drop me a note! and PLEASE rate my podcast in iTunes and perhaps write a note.
link https://itunes.apple.com/us/podcast/sailing-in-the-mediterranean/id566678892?mt=2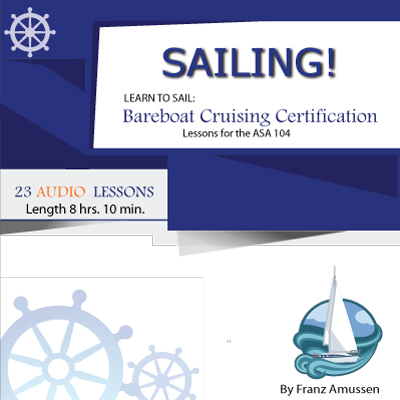 Sailing! Learn To Sail: Bareboat Cruising Certification Lessons for the ASA 104 Exam Exam over 8 hours of Audio Instruction to help you get ready to
go sailing and also to prepare you for the written portion of the ASA 104 written exam.
https://gumroad.com/l/bwXh
If you're interested in my sailing instructional audio series here are the links:
Sailing! Learn to Sail: Basic Keelboat Certification Lessons for the ASA 101 Exam
https://gumroad.com/l/Eiig
Sailing! Learn to Sail: Basic Coastal Cruising; Lessons for the ASA 103 Exam
https://gumroad.com/l/PvOYK
Sailing! Learn To Sail: Bareboat Cruising Certification Lessons for the ASA 104 Exam
https://gumroad.com/l/bwXh
Sailing in the Mediterranean Website
https://www.medsailor.com
If you would like to be a guest or have suggestions for future episodes or if you would like Franz to be a speaker at your Sailing Club or
fundraiser please feel free to contact me.
©2017 Franz Amussen all rights reserved